Elevate Your Workout with the Flex Timer
Why you need a Flex Timer
No compromises in your programming

Our app supports every timer type you need:

Count Up/Down
Repetitive Rounds
Custom Intervals
Intervals
Tabatas
EMOMs
Stopwatch
Work to Rest Ratios
Multi-Segment Workouts
Plus Scoreboard, Shot Clock, and Beep Test

A breeze to set up and configure

Say good-bye to clock setup stress. Each timer type our app supports has a custom configuration screen so that you can easily build your workouts by inputting a few simple values. Then preview your structure before you start to make sure you have work and rest periods set exactly as you want and away you go.

Preset your favorites or plan ahead

Save time by storing an unlimited number of your favorite workouts in your own personal workout library. Or plan your week in advance and then instantly recall your workouts in seconds. Plus, anyone can share workouts from device to device - great for group fitness models with multiple trainers.
Play your music loudly and never miss a cue again

Our app automatically fades and raises the music volume to ensure you hear your work and rest cues even with your tunes at full blast.

Push your limits by monitoring your heart rate mid-workout

Use a Bluetooth heart rate monitor and our app will track your HR displaying it to you periodically during your workout.

Focus on your athletes, not the clock

With our audio based work/rest cues and time remaining warnings, you just start the clock and then move around the gym. Spend your time correcting form, motivating athletes and not watching the clock.
What's your training model?
Personal Fitness

Our 13" Home Edition timer provides the motivation and accountability of a personal trainer along with the extreme customizability of a smart timer for your home or garage gym.

See More Details

Group Fitness

Our 23" Gym Edition timer provides an extra large LED display your members want along with the ease and simplicity of a smart timer that your trainers desire.

See More Details
Wow!

"Don't look at any other clock, I have owned them and you're wasting your 'Time'. 3…2…1…GO!" – William S.

Fantastic!

"So nice to set a clock and not have to worry about it! Love all the different timer options." – Crystie M.

Great!

"This solved our problems of missing and broken remotes along with being able to run multiple timers for larger classes." – Melissa D.

Best Timer Ever!

"This is awesome. I love how customizable and user-friendly the app is in sync with the timer." --Tim H.

Very Flexible Timer

"Easy to operate. Loaded with features. Can track heart rate if you have a chest strap solo. I am pleased." --Arthur Z.

Love It!

"Best gym timer I have ever used!" -- Jordan A.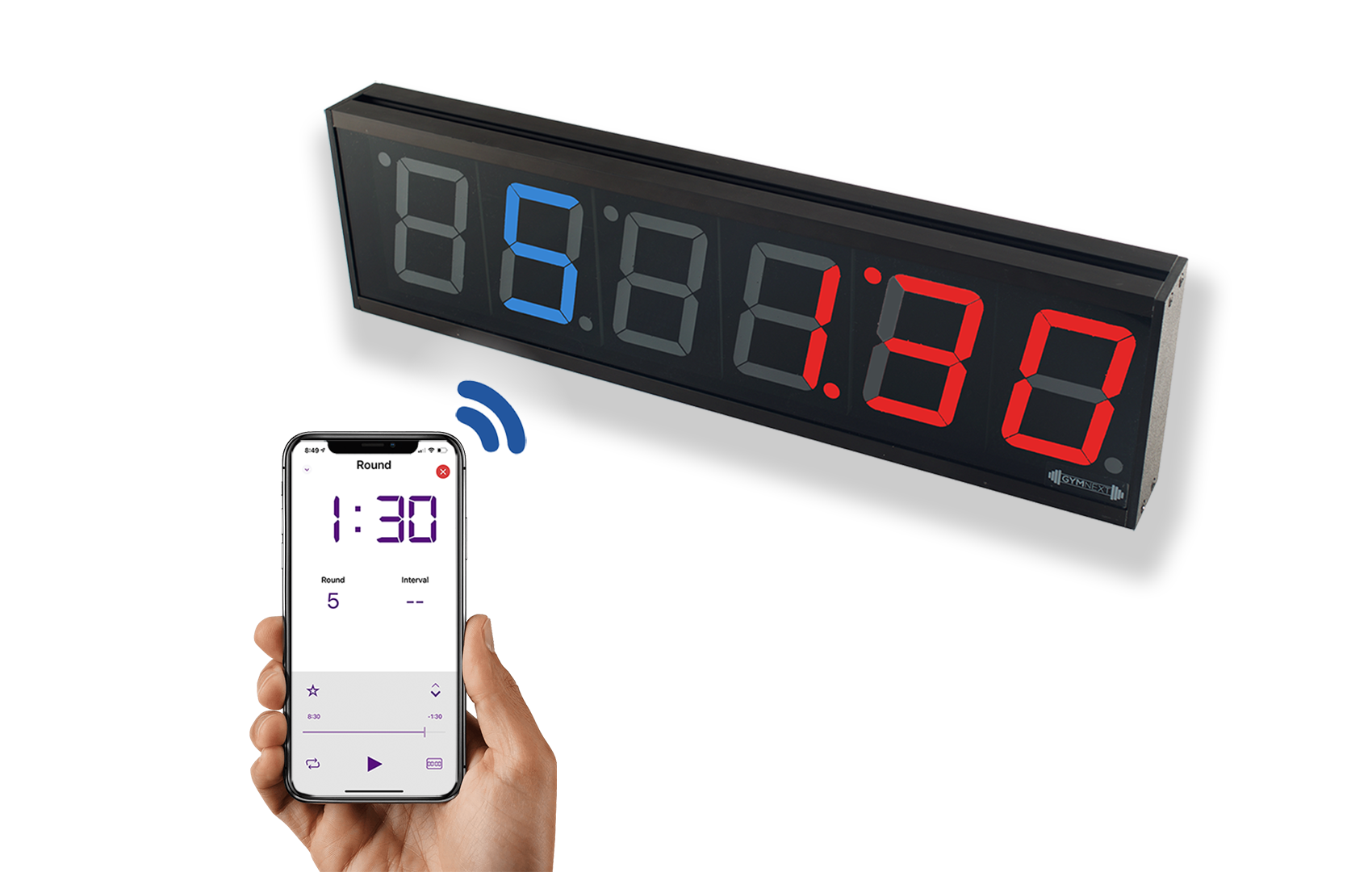 Flex Timer - Home Edition
Regular price
$149.00 USD
Regular price
Sale price
$149.00 USD
Unit price
per
Sale
Sold out
Our 13" smart gym timer perfect for home/garage gyms or smaller training facilities.
Share
View full details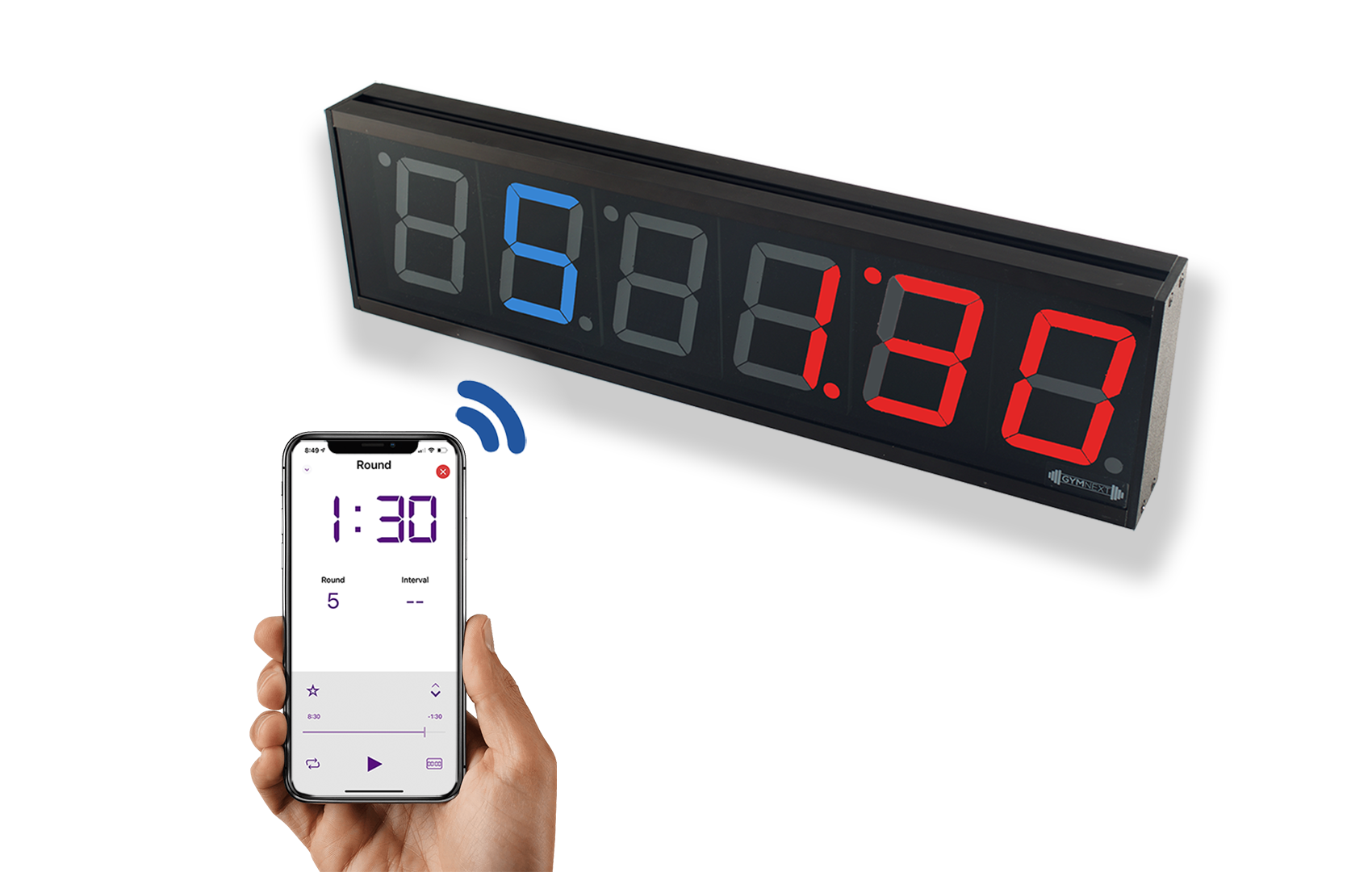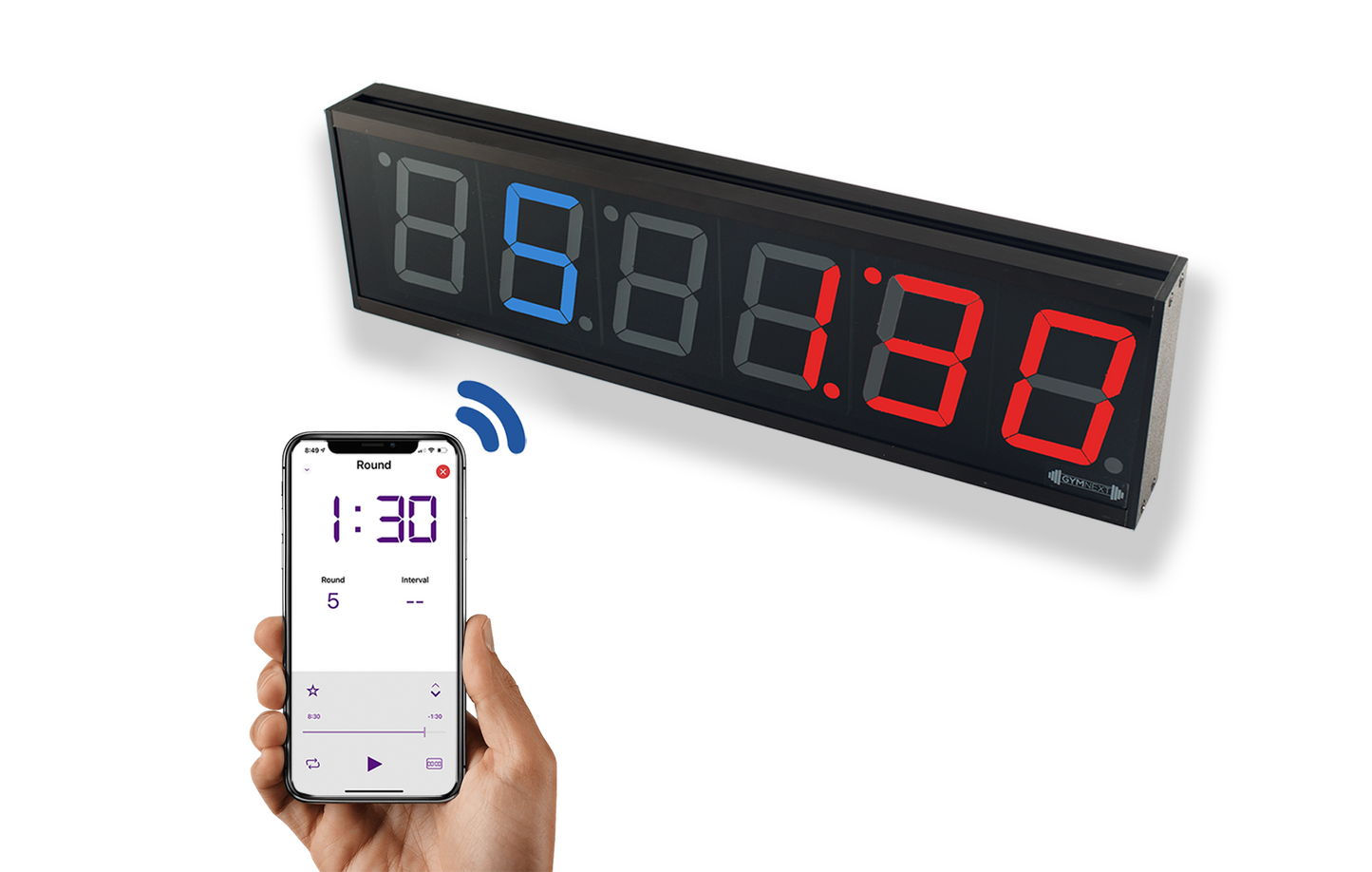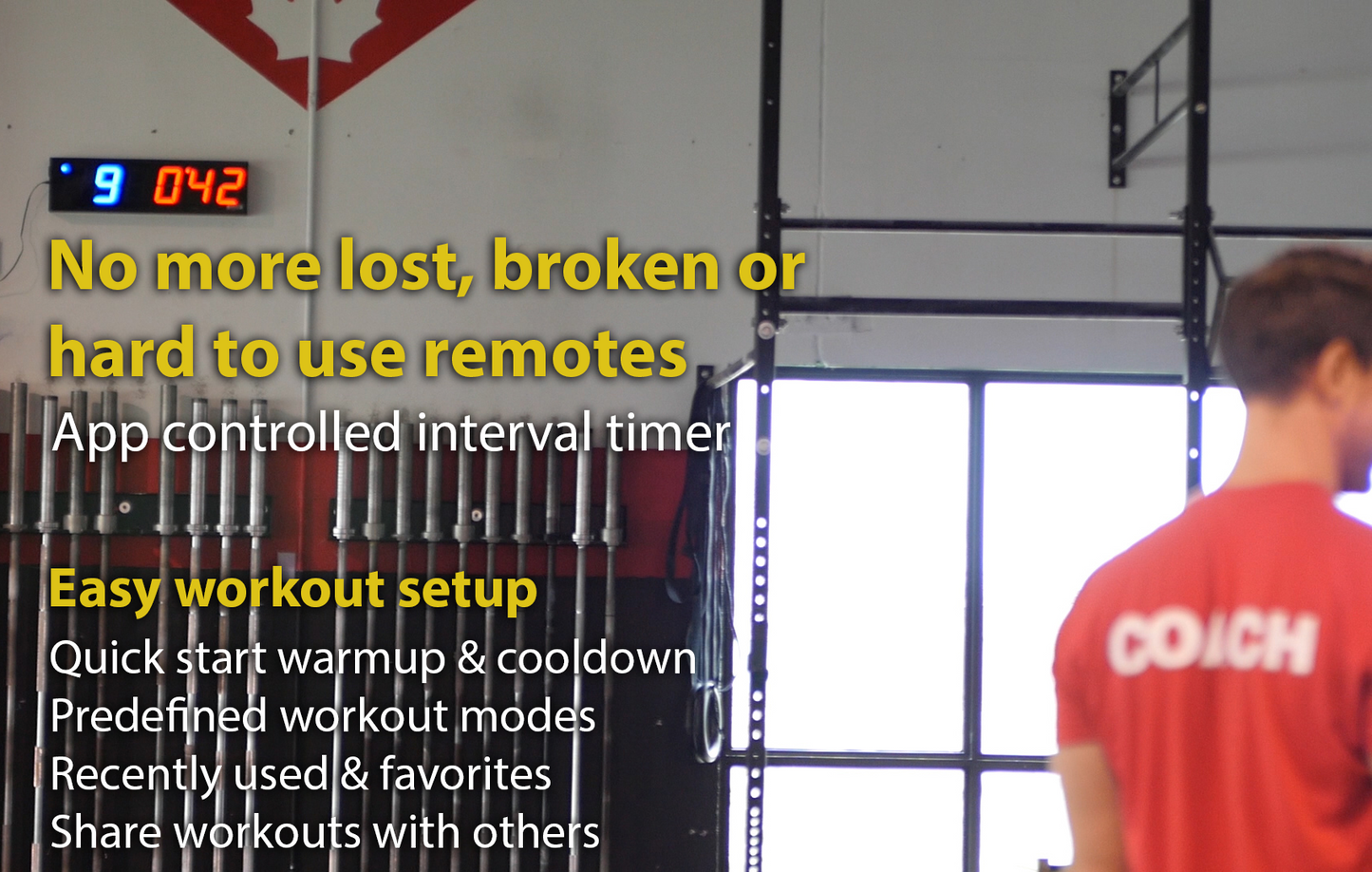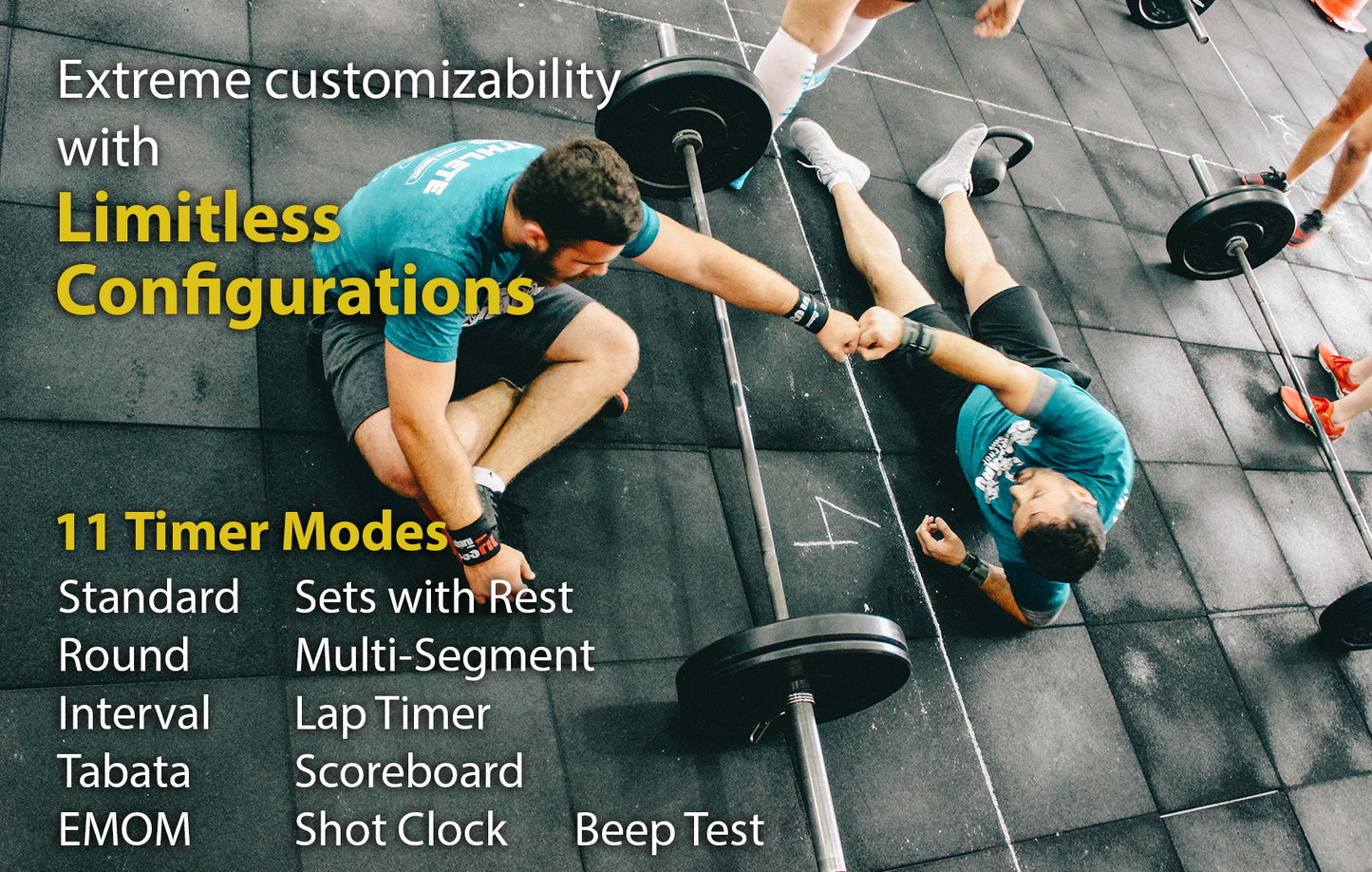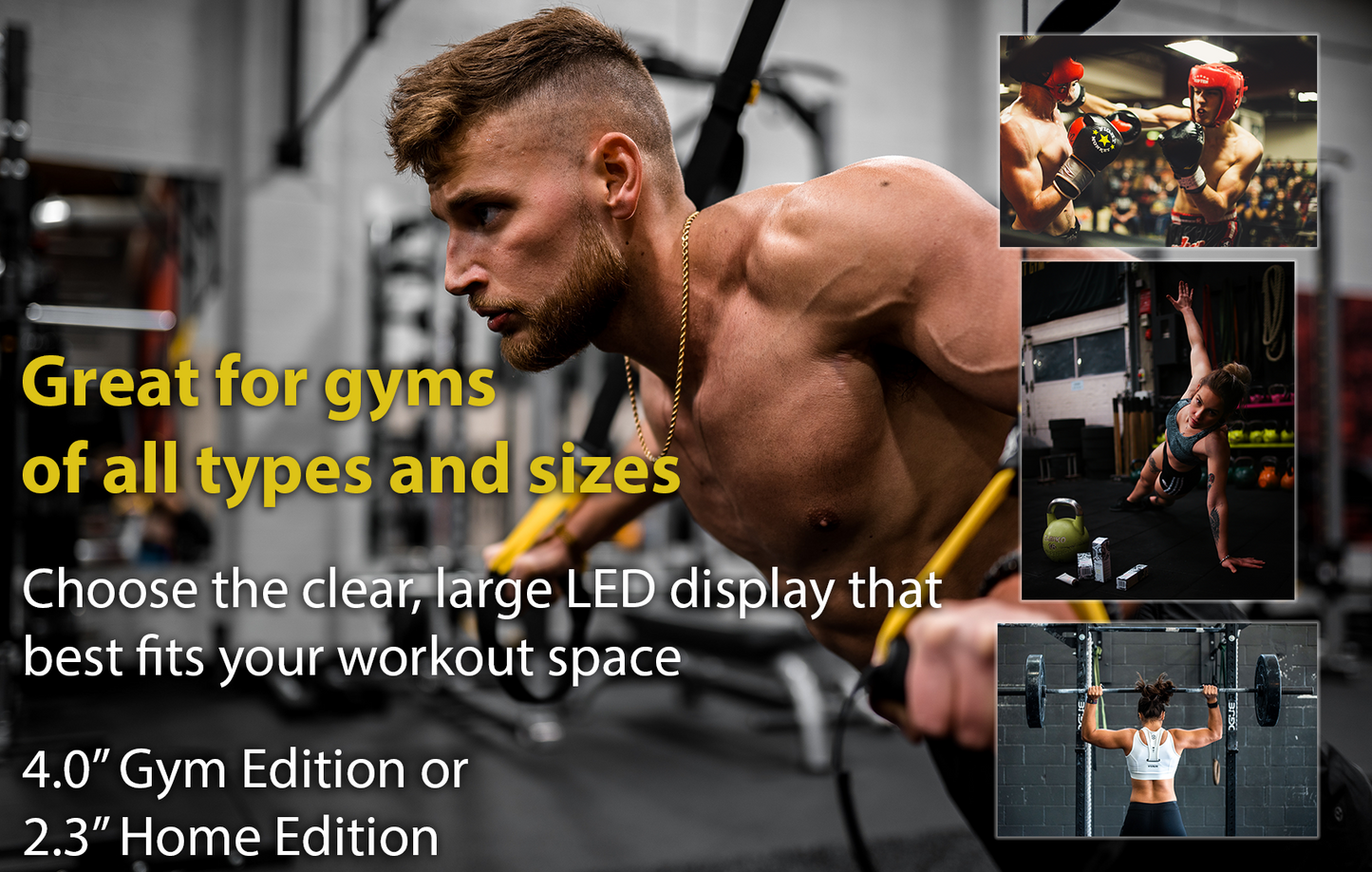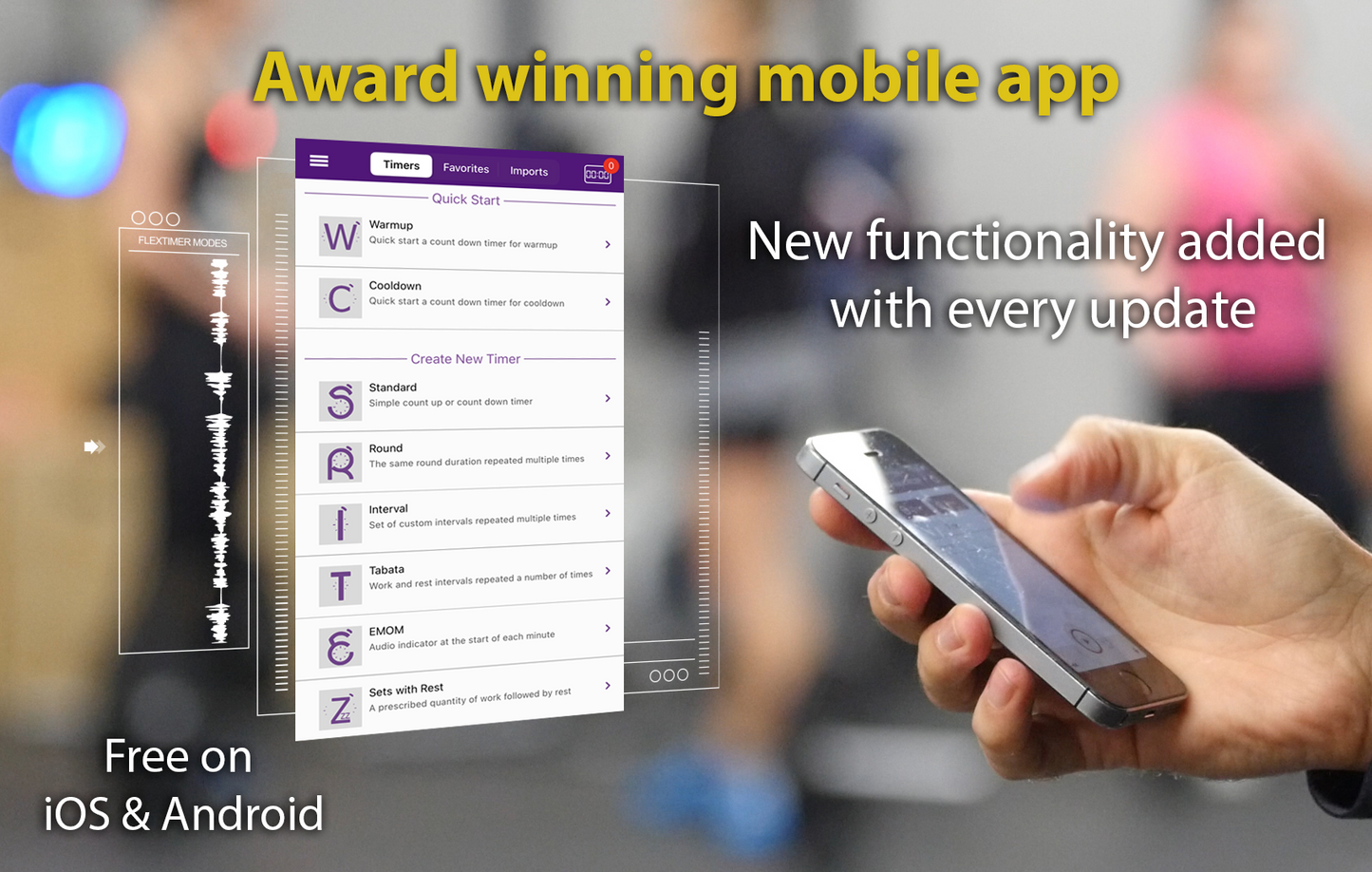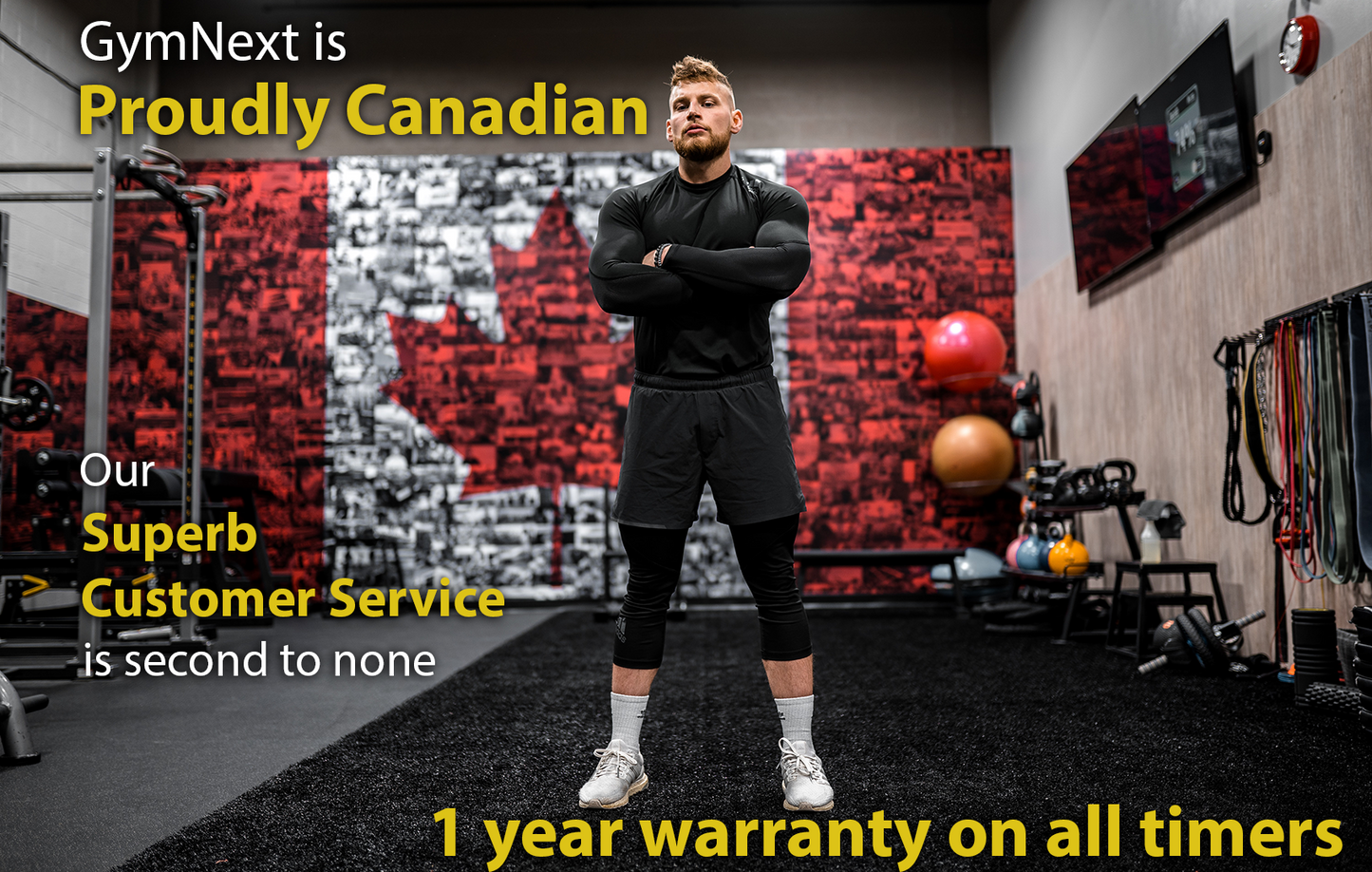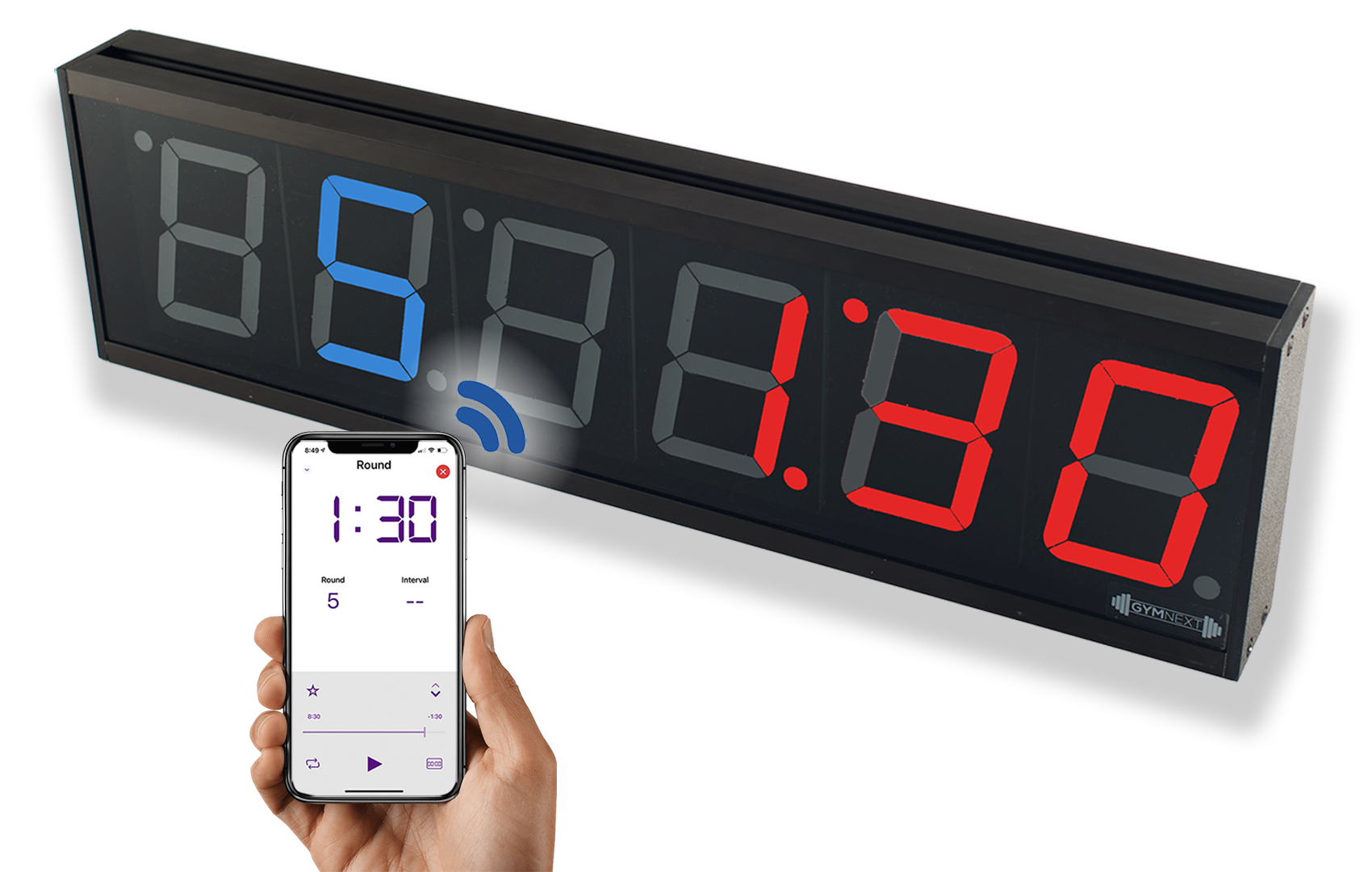 Flex Timer - Gym Edition
Regular price
$299.00 USD
Regular price
Sale price
$299.00 USD
Unit price
per
Sale
Sold out
Our 23" smart gym timer perfect for large training facilities, chain gyms and schools.
Share
View full details