Discover the extensive range of features that the Flex Timer has to offer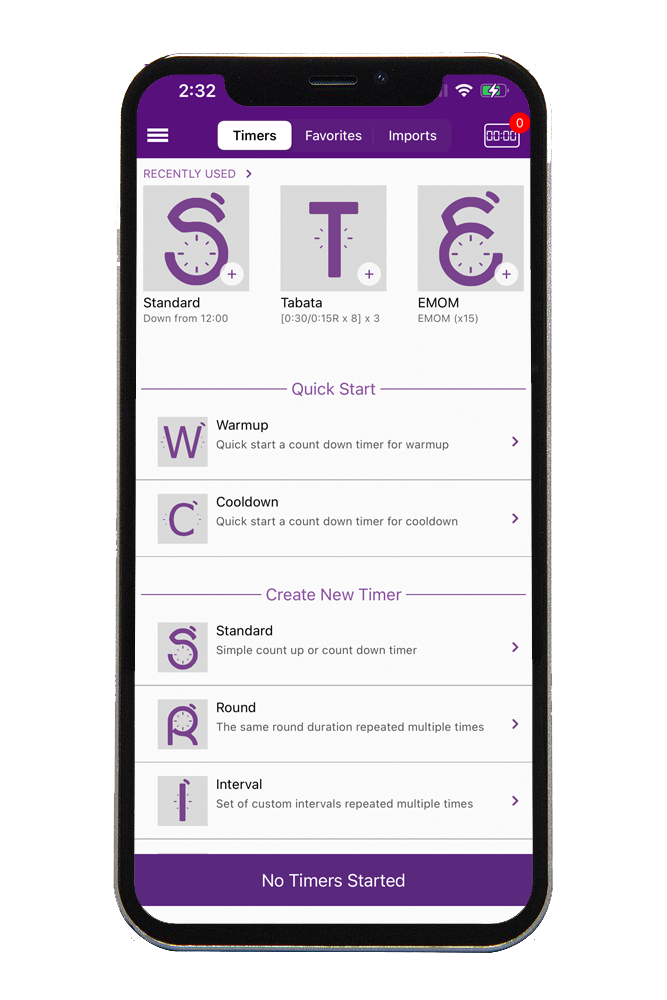 Create a timer from one of our many timer modes
The most popular timer modes are:
Standard - straight count up/down with an optional time cap
Round - repeated work intervals of the same duration with optional rest periods
Tabata - structured blocks of work and rest
EMOMs - continuous timer with periodic notifications
Work to Rest - dynamic rest periods tied to the duration of your work intervals
Interval - complete flexibility with full custom work and rest intervals that you configure
Multi Segment - combine multiple timers into one workout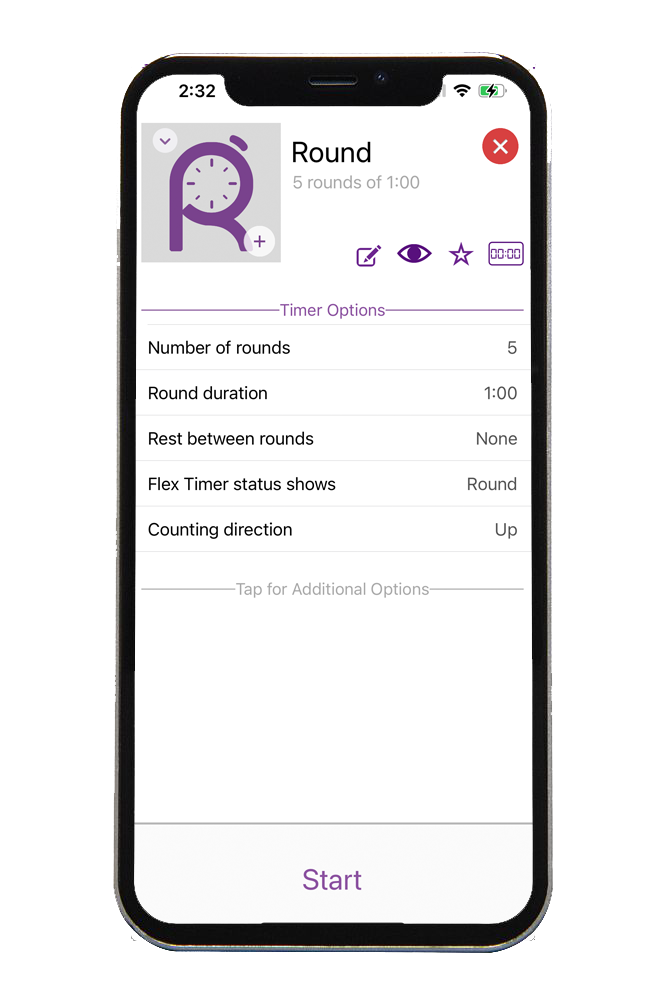 Customize your workout
Each timer mode has a set of configurations to help you quickly and easily build your workout exactly as you envision.
Just tap on the configuration and provide the value you need and we'll build the workout structure for you.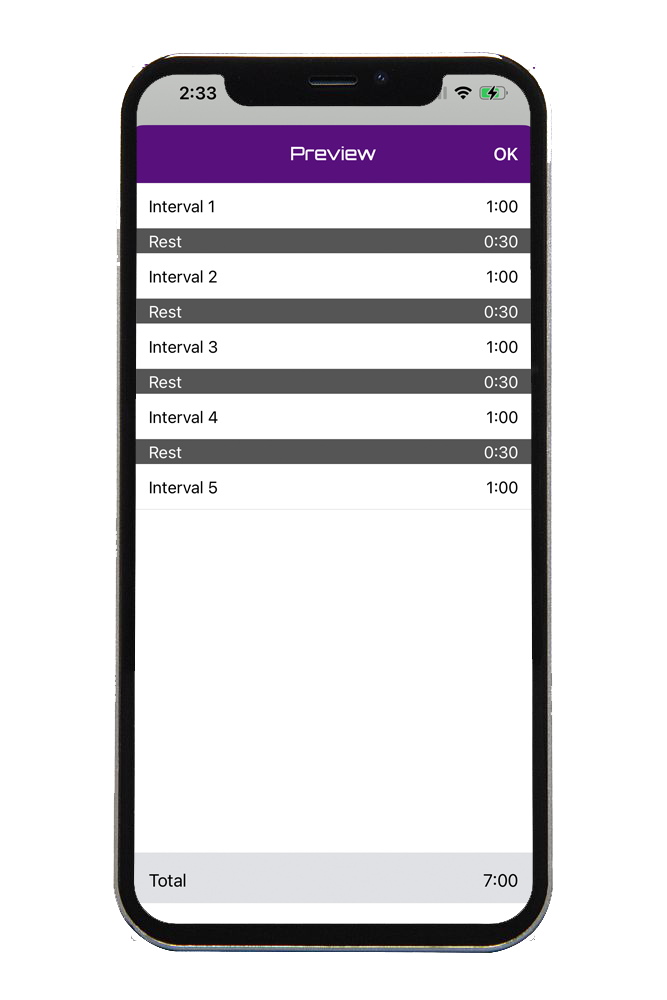 Preview your workout
Before you start your workout, you can make sure everything is configured to your needs and make adjustments if necessary.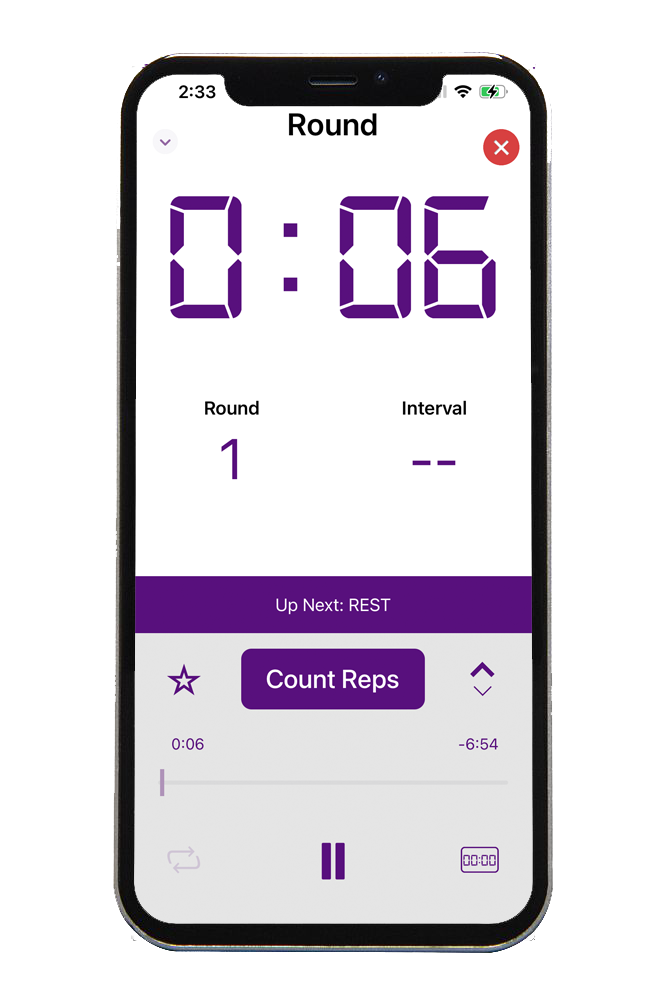 Start the timer
Now that the timer is configured how you like, start the timer. The app and the Flex Timer display will run in unison. Each will show the time elapsed/remaining along with the round/interval number and rest status.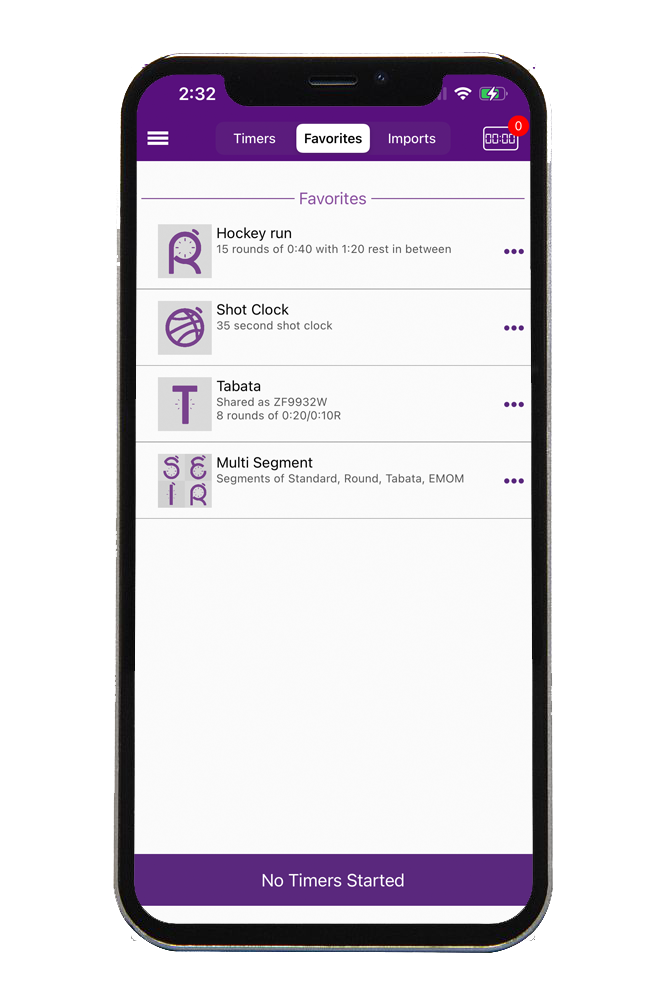 Save your favorites
Have a workout structure that you use often, you can save your workout as a favorite so that you have instant access to recall it in the future.
There are no limits to the number of favorites you can store and each one has a unique name, description and image associated with it.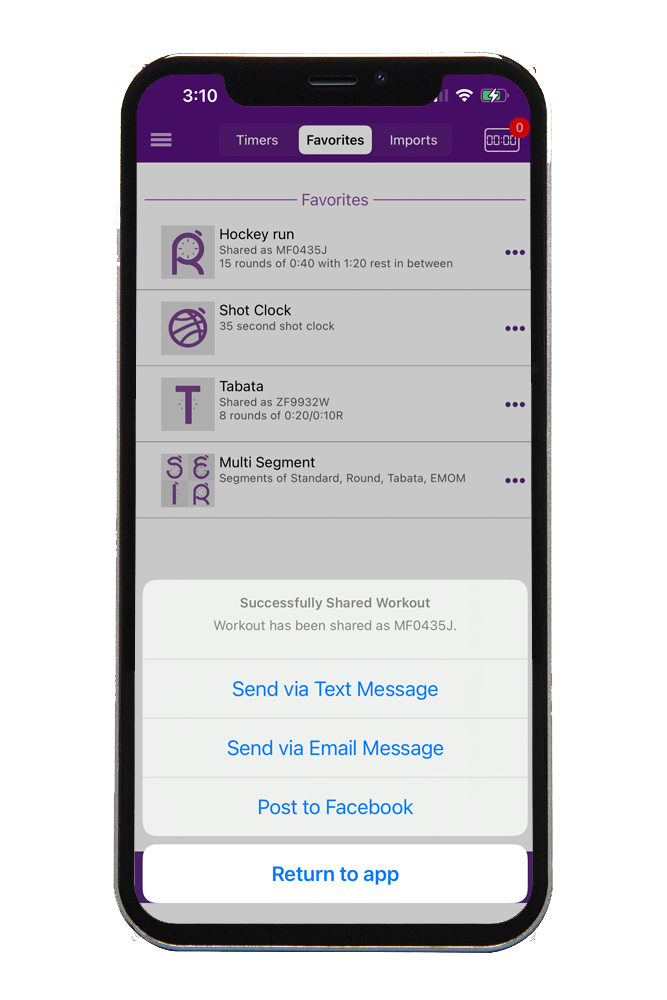 Share favorites with others
Share workouts with others by tapping the share button and then sending the corresponding workout code to them via message or email.
On the receiving device, enter the code on the import tab and the workout will be automatically downloaded.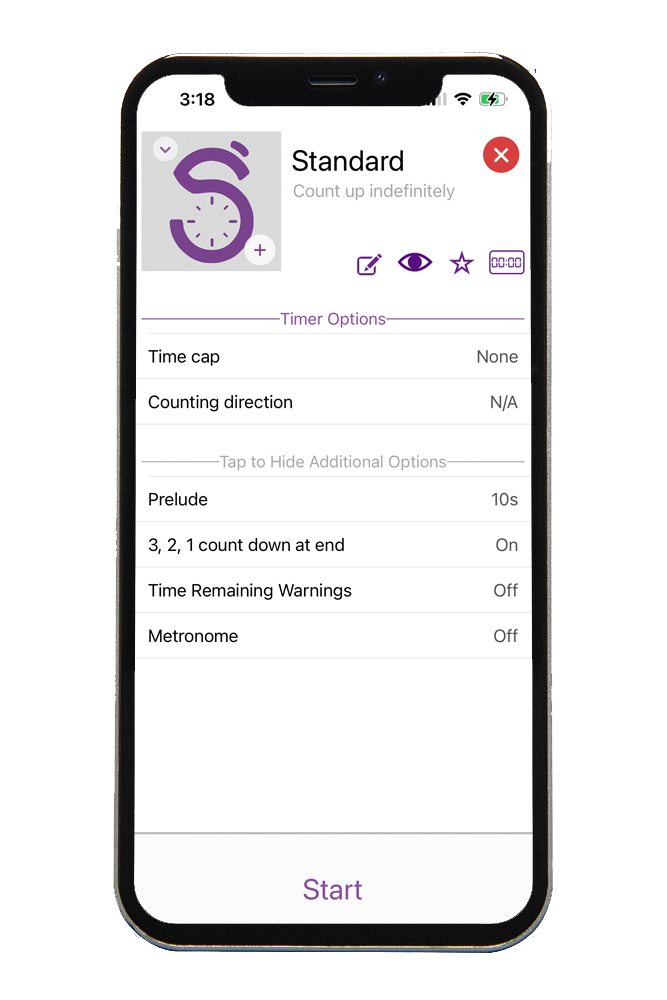 Customize your workouts further
Each timer can have different prelude lengths, segment cues, time remaining warnings or even a metronome.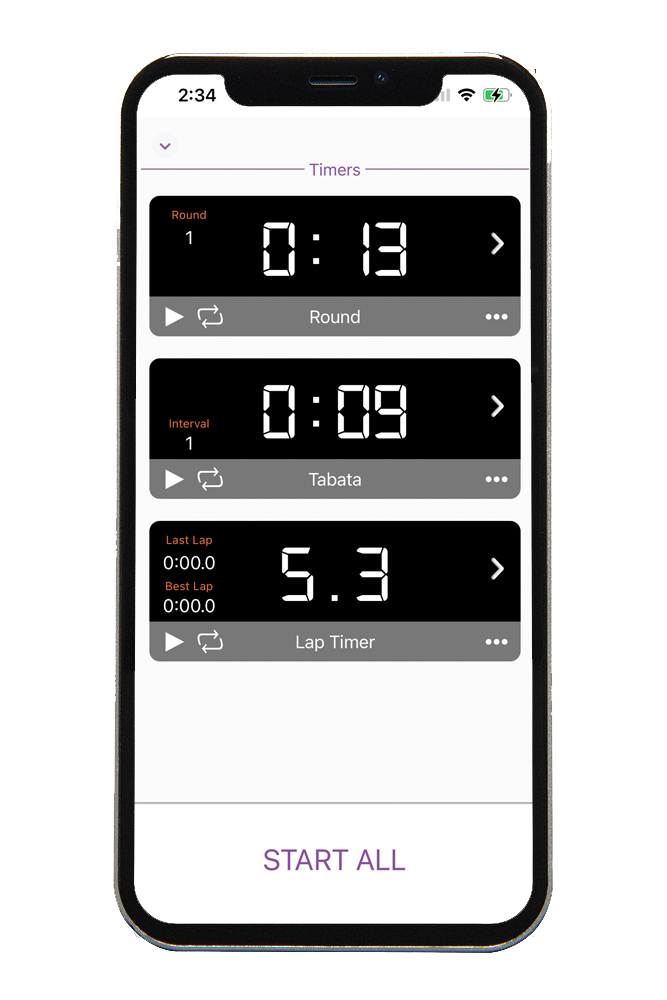 Run multiple timers at once
Our app can run and track multiple timers at once. Great for facilities with multiple classes running at the same time or using multiple displays.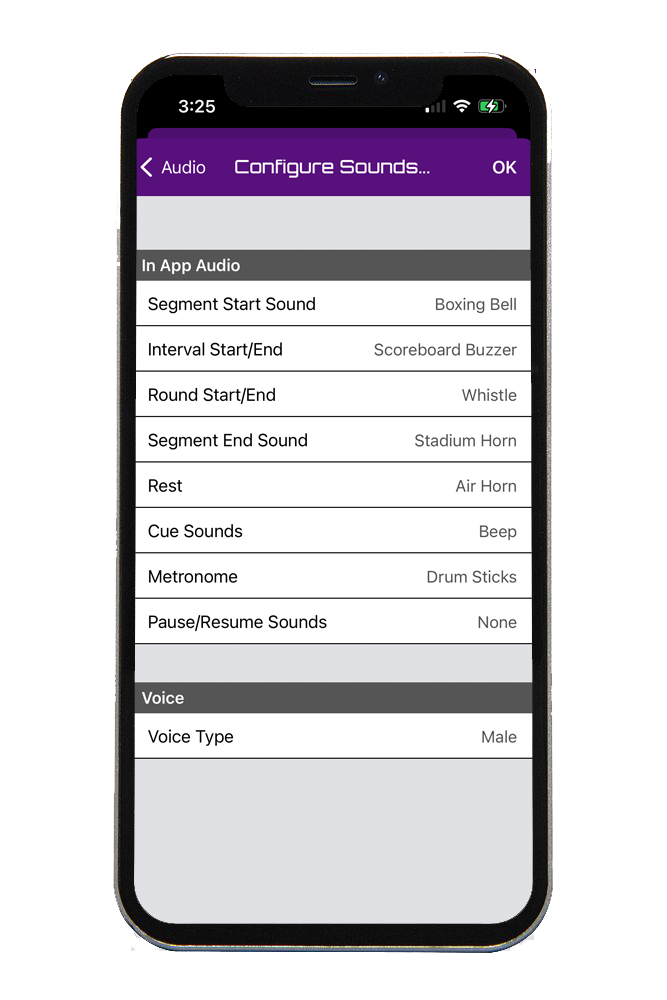 Control the audio
Choose from many different sound effects including boxing bell, scoreboard buzzer, whistle, stadium horn, air horn, standard beeps or just a human voice.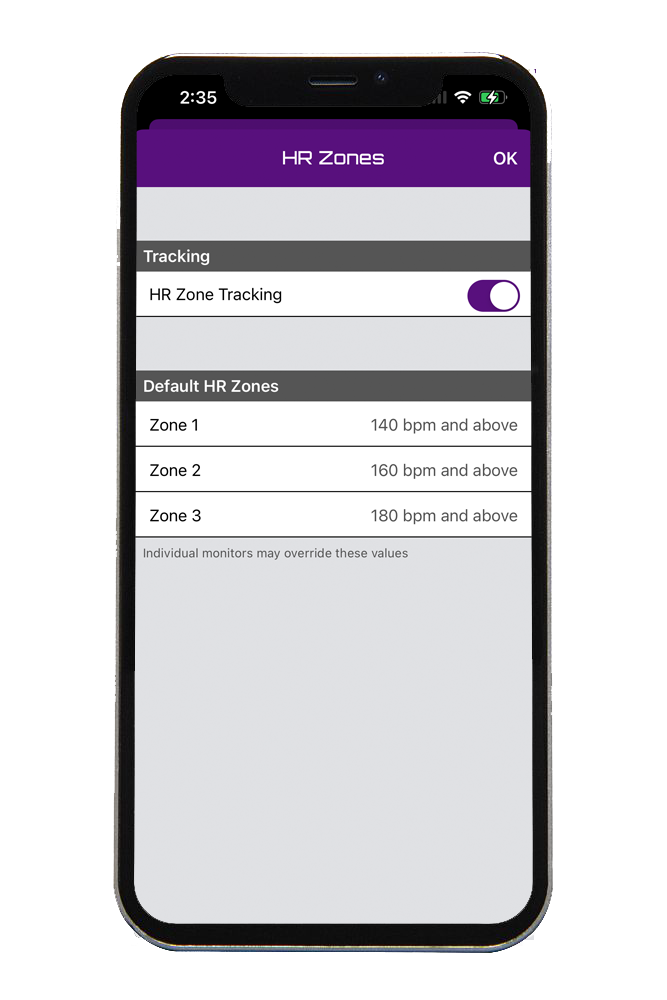 Train with heart
Use a Bluetooth Heart Rate monitor to track your heart rate throughout your workout. We will display your heart rate for you and track you heart rate zones as you complete your session.